Posted by David Burns, EAS Certified Master Beekeeper on 20th May 2019
We are David and Sheri Burns from Long Lane Honey Bee Farms and Honeybeesonline.com. Life is made better with bees. Beekeeping is so enjoyable, entertaining and soothing. UNLESS! Unless you thought you knew what you needed to know before your bees arrived, but now you realize you have so many unanswered questions.

Wait! Don't freak out just yet.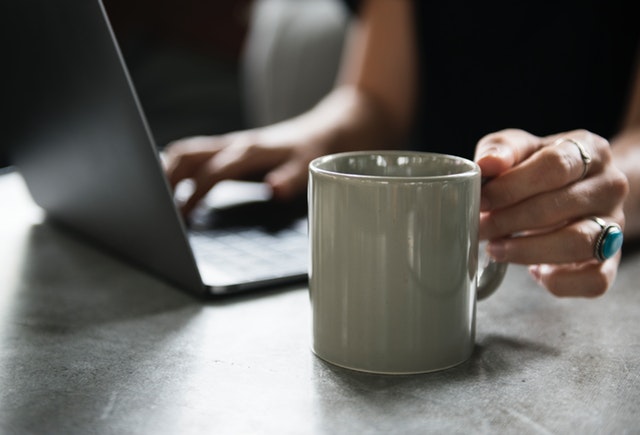 Pour a cup of tea or coffee, get cozy on your couch and choose one of our ONLINE BEEKEEPING COURSES. From the comfort of your home you can get the answers you need to calm your worries and get on the right track with your new bees. Our courses are NOT Webinars and they are NOT timed classes with other students. Our courses are links to David's course videos that you can watch all at once OR pause, rewind and watch over and over as long as you want.
Click on the courses of your choice below and find out why smart beekeepers keep getting smarter.
Spring Management-Splits, Swarms and more
A Day In The Apiary With David- Join David in the bee yard.
Raise Your Own Queens-Learn the art of queen rearing.
Getting Your Bees Through The Winter
All 6 Courses "The Ultimate Beekeeping Course" Save $85
Queens For Sale
Going Live Tomorrow (May 21st) at 10:00 a.m.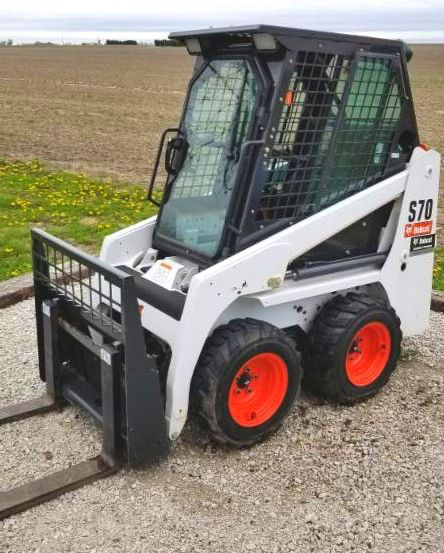 We are ready for another year of great, quality queens raised here in Illinois. We will begin taking orders on May 21st at 10 a.m. and if all goes well we will start shipping on Monday June 3rd. Click here to go to our queen page. Now it says "Sold Out" but at 10am on May 21st you can add your queens to your cart. Keep an eye on this page because we will place our quantity available each Monday and as soon as it reaches that quantity for the week, you will have to wait until the follow week to order. We ship UPS overnight around the US.
The new bee season has made beekeepers so happy that they signed up for our Beekeeping Mentorship Program. They are able to call, email or text Certified Master Beekeeper, David Burns any questions or concerns they have about their bees. Members are calling and asking for guidance about catching swarms, making splits, controlling mites and more. Some are seeking help in evaluating if they have a queen in their hive. Join our mentorship program today. You can join for 6 months, or join on a month to month basis.
Month by Month, Cancel Anytime
Don't Be Caught Off Guard. When Your Hive Swarms, Have A Hive To Put Them In.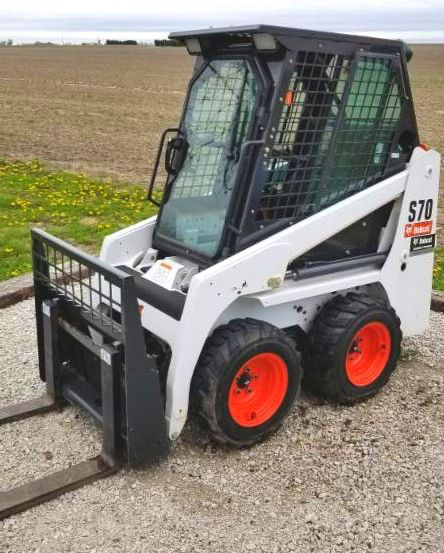 Our hives are made here in Illinois, Amish built.
CLICK HERE AND BE PREPARED!
Our family beekeeping business has been around before beekeeping was trendy. We know you have so many options. Many people prefer to support a small, family business and we appreciate the support.
Take a look at our work horse of a hive! Comes with 2 deeps and 1 honey super. All include wooden frames with beeswax coated foundation. Also includes an inner cover, top cover and a screen bottom board. Fully Assembled and Painted!
These hives are built right here in Central Illinois. We are a small American business with an EAS certified Master Beekeeper to help answer your questions.
Please Bring Us Your Empty Package Cages
Our cages are plastic so that we can reuse them each year. Next time you visit us, we would appreciate receiving back empty bee buses. Please DO NOT BRING ANY WOODEN CAGES.
New Bundled Beginners Online Course
Take 3 of our most popular online courses bundled together for the new beekeeper.
3. Getting Your Bees Through The Winter
Beekeeping courses from the comfort of your home. Videos to watch at your own pace taught by EAS Certified Master Beekeeper, David Burns Click Here To Sign Up Now!
Spend The Morning With David Inspecting And Learning The Art Of Working Hives
Saturday June 29th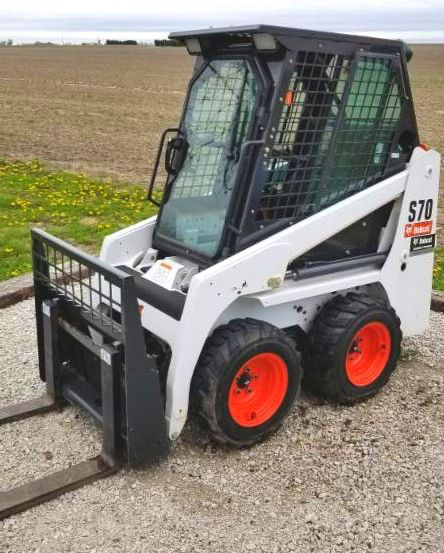 A Day in the Apiary Workshop is a 1 day class from 8:30am-11am Central time. Held almost exclusively in the bee yard with an emphasis on inspections, being able to identify the queen/drone/workers and the ability to identify problems, diseases or pests in the hive. Participants must wear appropriate protective clothing in the yard. Even if you are superman, you are required to wear long pants, closed toe shoes and hat with veil (or beekeeping jacket/suit). In case of rain, the class still meets in the Training Center and you will be given a date to come back for the outside portion of the class. Sign Up Now
David Is Selling A Toy To Buy A Different Toy
(It's a guy thing)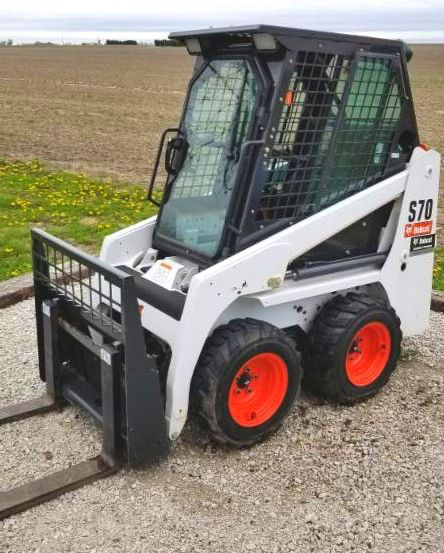 David is selling his S70 Bobcat Skid Steer. It's a 2015 model with only 100 hours. Comes with forks, bucket, snow/rock plow and narrow and wide tires on rims. Heated cab, diesel kubota engine. If you are interested call the office during business hours 217-427-2678. Tues-Sat. 10am-2pm Central Time.
We are glad you are keeping bees. Thank you for supporting our family business for all your beekeeping needs.
Sincerely,
David and Sheri Burns
Long Lane Honey Bee Farms
217-427-2678
Our New Spring/Summer Hours 10am-2pm Central Time Tues-Sat.